CITROËN FAMILY CARS
GO ON AN EXPEDITION
Citroën Berlingo is the perfect companion for fans of the greats outdoors. During the week it is ideal for transporting your tribe with its up to 7 seats. On weekendss, it turns into a real adventurer. With its 4000 litres of volume, you can take your bikes, kayaks and skis for unforgettable adventures.
THE MARK OF THE CHEVRONS
Citroën Berlingo has adopted the distinctive and enlarged front end that is specific to the brand's new models with its chevrons. Added to this are the Airbumps® and a colourful signature, particularly around the fog lights, which bring a real breath of fresh air to its robust design and slender lines.
Quote request
UNIQUE GLOBAL COMFORT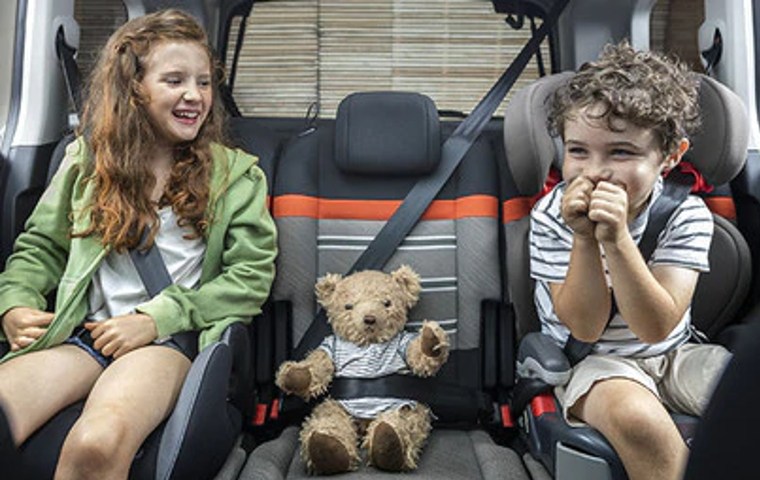 IN-CAR COMFORT
TURN UP THE VOLUME
Part of the Citroën Advanced Comfort programme, Citroën Berlingo offers optimal comfort for all its passengers. The leisure activity vehicle has unparalleled brightness and incredible storage volumes, as well as 775 litres of boot space in M versions and 1,050 litres in XL versions, with 186 litres of storage space designed for everyday life.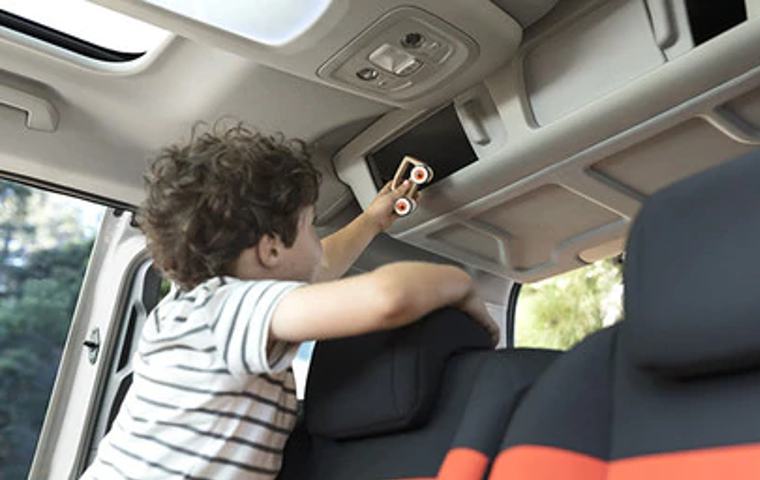 OPTIMUM MODULARITY
With Citroën Berlingo there is space for everything! The leisure activity vehicle has rear seats that can be folded separately or together into the floor, creating a flat surface. This exceptional modularity can offer you up to 4000 litres of volume and more than 3 metres of loading length in XL versions. Also in the back, the rear parcel shelf has 2 positions: the regular high position and an intermediary position for dividing the boot into compartments. The luggage shelf can support loads of up to 25 kg and is easily accessed via the opening rear tailgate window. Eminently practical, the shelf is stored behind the row-two seats.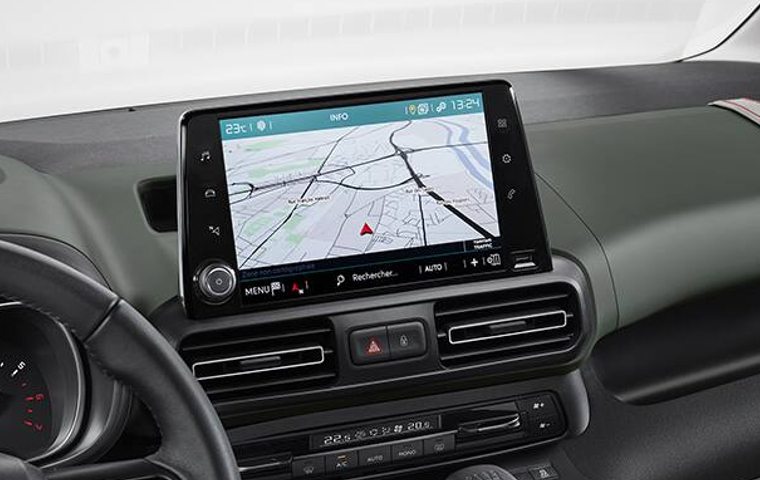 YOUR SMARTPHONE ON THE TOUCHSCREEN
Let Mirror Screen® provide a bridge between your digital world and your car, as your smartphone and Citroën Berlingo's 8" capacitive touchscreen become one. Your favourite apps can accompany you on the road displayed on the screen. Connect your smartphone using a cable then activate the Mirror Screen® mode on the touchscreen. In addition to offering better visibility than on the original screen, you can use your applications in complete safety. Using your voice or a gesture, you can launch a playlist or dictate a message without taking your eyes off the road.
MAKING DRIVING EASIER
UP TO 18 DRIVER ASSISTANCE SYSTEMS
For your town driving and longer journeys, Citroën Berlingo offers you optimal safety with up to 18 driver assistance technologies
CONNECTIVITY AS A PRIORIT
With an 8" colour capacitive touchscreen and wireless smartphone charging in some versions, Berlingo makes journeys easier
Quote request
Gallery