NEW CITROËN C3 AIRCROSS
CITROËN ADVANCED COMFORT® SEATS
New Citroën C3 Aircross SUV strengthens its on-board comfort experience with its new Citroën Advanced Comfort® seats.
A MORE ASSERTIVE DESIGN, INCREASED CUSTOMISATION
The more assertive front-end of New Citroën C3 Aircross SUV has been completely revised to offer a more robust look. External customisation has been revised, with 70 possible combinations, plus a choice of alloy wheels. New C3 Aircross SUV also offers 3 interior ambiences, each with its own identity.
Quote request
HABITABILITY, MODULARITY, LUMINOSITY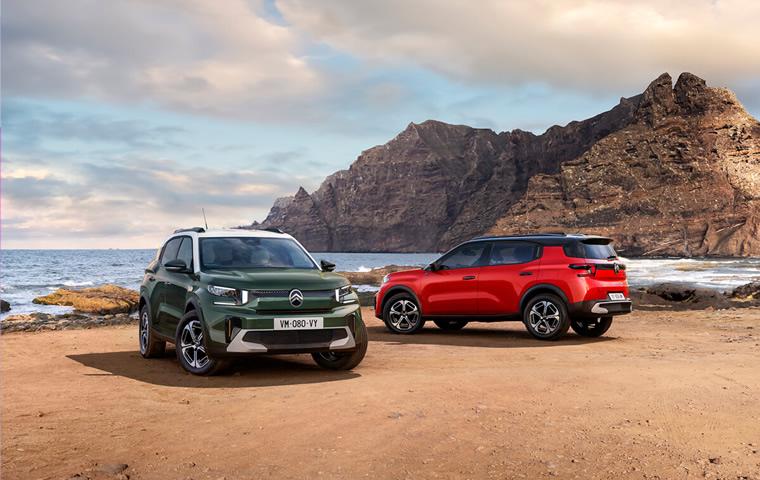 A NEW 9" TOUCHSCREEN
New Citroen C3 Aircross SUV features a new 9" capacitive touchscreen to be more ergonomic and for greater ease of use.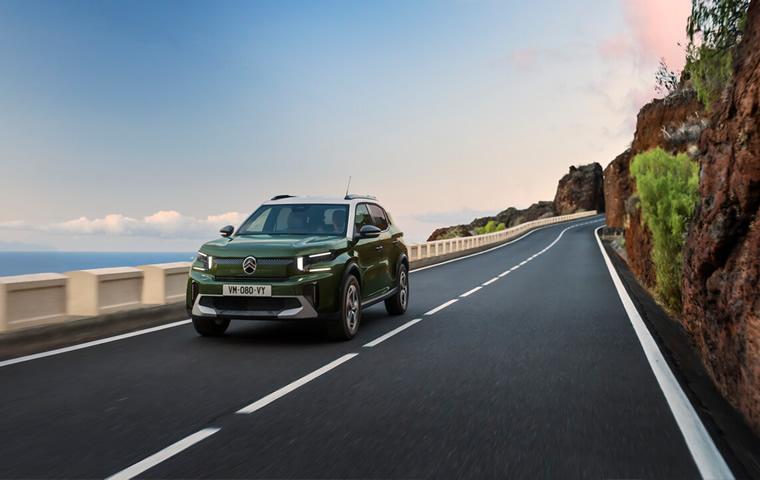 CONNECTIVITY TECHNOLOGIES
New Citroen C3 Aircross SUV offers comprehensive range of connected services:
- Citroen Connect Box enables you to be connected with a specialist - Emergency & Assistance service in the event of breakdown or accident.
- The Connected Navigation Pack is a new Citroen offer of connected services including Real Time Traffic information and Speedcam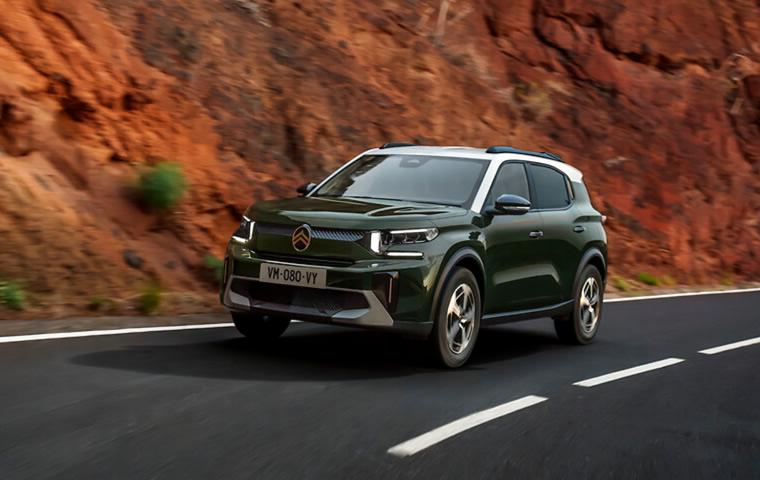 3 ENGINE OPTIONS
The technology and the promise of escape featuring a range of economical and efficient latest-generation engines. The SUV is available with a PureTech Petrol (110 and 130) or a BlueHDi Diesl (110) engine. A six-speed manual gearbox is offered with the PureTech 110 S&S and BlueHDI 110 S&S engines, while an EAT6 6-speed automatic gearbox is offered with the PureTech 130 S&S engine.
UP TO 12 DRIVING ASSISTANCE SYSTEMS
New C3 Aircross SUV offers a range of technologies to ensure even more serenity and confidence while driving.
- Active Safety Brake
- INTELLIGENT BEAM HEADLIGHTS
- COLOUR HEAD-UP DISPLAY
- SPEED-SIGN RECOGINITION AND RECOMMENDATION

Quote request
Gallery